Wow, I've got some embarassing crap.
I'll list the names as well, since it's sometimes hard to make out due to my crappy camera, especially on the PS1 and Gamecube games.
Also, these are just the games I brought to college with me. So all my NES, Genesis, 32X, N64, and (ironically, I know) Gameboy goodness is sadly absent. Also, no boxes. :(
Edit: sorry my post is literally half the page at this point. :\
PS1:
Final Fantasy IV
FFV
FFVI
FFVII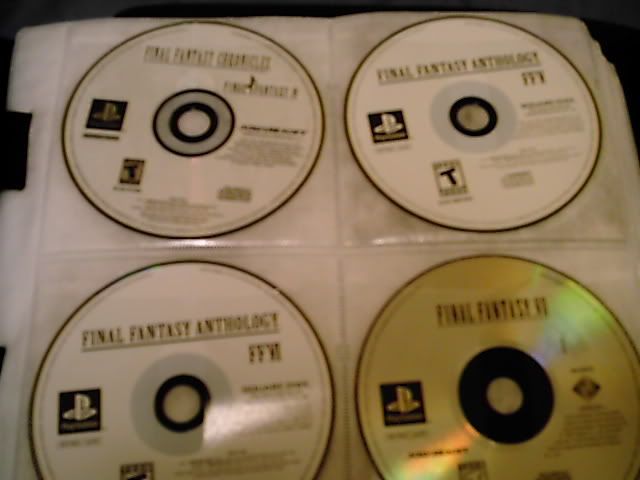 FFVIII
FFIX
FF Tactics
Chrono Trigger
Chrono Cross
Worms World Party
Metal Gear Solid
MGS: VR Missions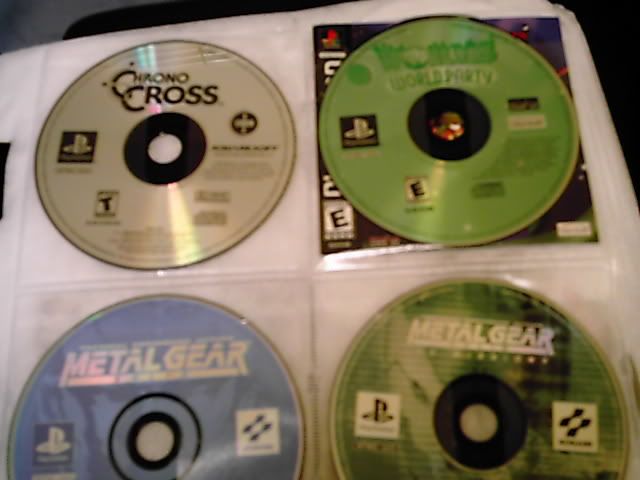 Fear Effect
Gran Turismo
South Park: Chef's Luv Shack
Silent Hill
Bust A Groove
UmJammer Lammy (I'm guessing GW just jizzed himself)
Myst (Before I got my own computer for college, my dad almost never let me put games on his computer, no matter how small. :( )
Grand Theft Auto 2
Castlevania Chronicles
Castlevania: SOTN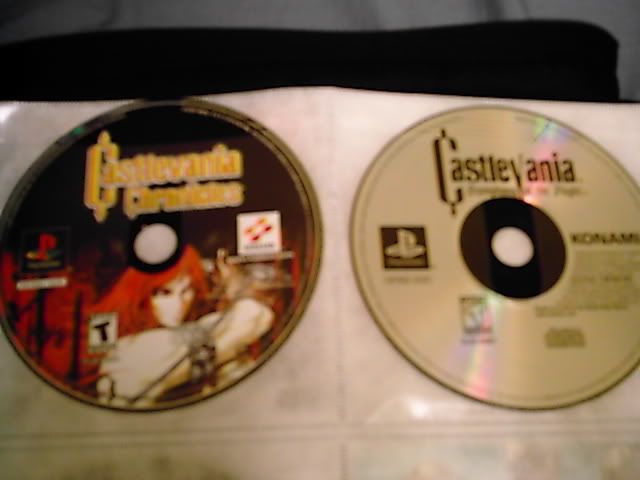 PS2:
MGS2
MGS3
Black
TimeSplitters: Future Perfect
Ace Combat 04
AC5
AC Zero
Robotech: Battlecry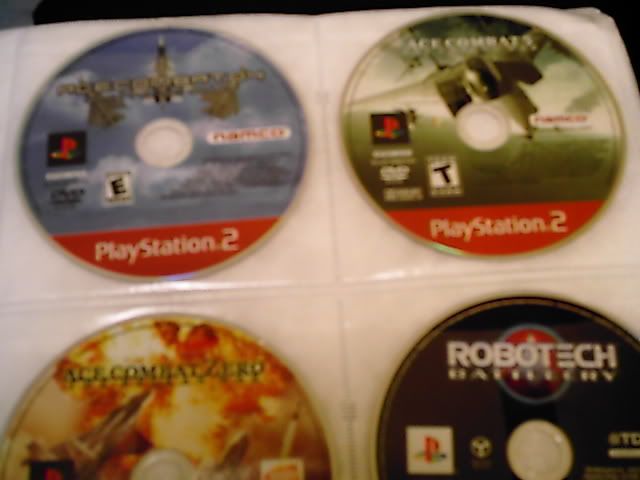 Red Faction
Killzone
Star Wars: Battlefront II
GTA Vice City
GTA San Andreas
Katamari Damacy
Sonic Heroes
God of War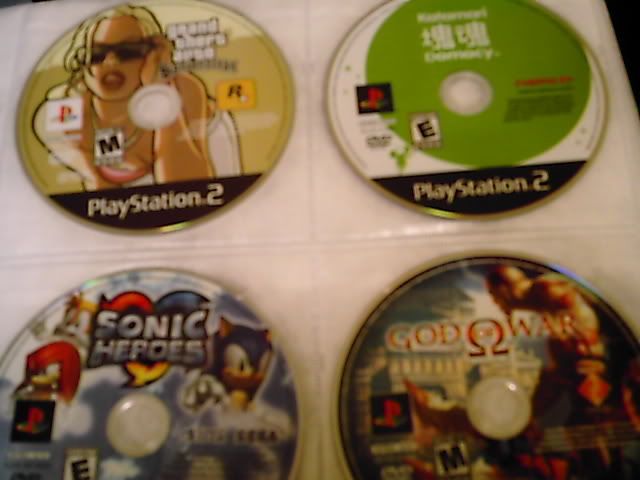 Ico
Shadow of the Colossus
Prince of Persia: Sands of Time
PoP: Warrior Within
Castlevania: Lament of Innocence
Castlevania: Curse of Darkness
Mortal Kombat: Deception
Soul Calibur III
Dragon Ball Z Budokai Tenkaichi
Tony Hawk's Underground 2
Midway Arcade Treasures 2
MAT 3
Capcom Classics Collection
MKD Limited Edition Bonus Disc: contains arcade port of original Mortal Kombat
Sonic Mega Colection +
Psychonauts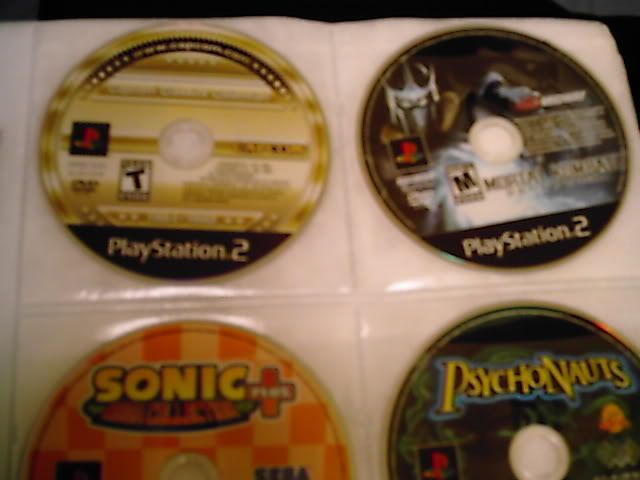 Final Fantasy X
Dragon Quest VIII
Kingdom Hearts
RPG Maker 3 (I use it to make lots of obscenely short and obscenely obscene games packed with tons of unfunny (but easy) racial jokes that I would otherwise get mad at people like Mencia for using due to their unoriginality. :( )
Odin Sphere
Guitar Hero II
Wii:
Wii Sports
LoZ: Twilight Princess
Super Paper Mario
Mario Party 8
Trauma Center: Second Opinion
FarCry: Vengeance ( :( )
Gamecube:
Mario Kart: Double Dash
F-Zero GX
Resident Evil
PC:
Half-Life: Blue Shift (For whatever ungodly reason, my computer will no longer play the other HL games, so I left them at home :( )
Halo
Roller Coaster Tycoon 3 Gold!
Bioshock
Doom Collector's Edition (Doom, Doom II, Final Doom. copied my friends disc lol)
FarCry