And as an added bonus:
At the end of my post for last year's Secret Santa, I mentioned that MarioRPG had gotten me one more gift from "a somewhat unreliable site". Well, I was about to upgrade them to "a totally unreliable site" when the gift in question finally arrived some weeks later: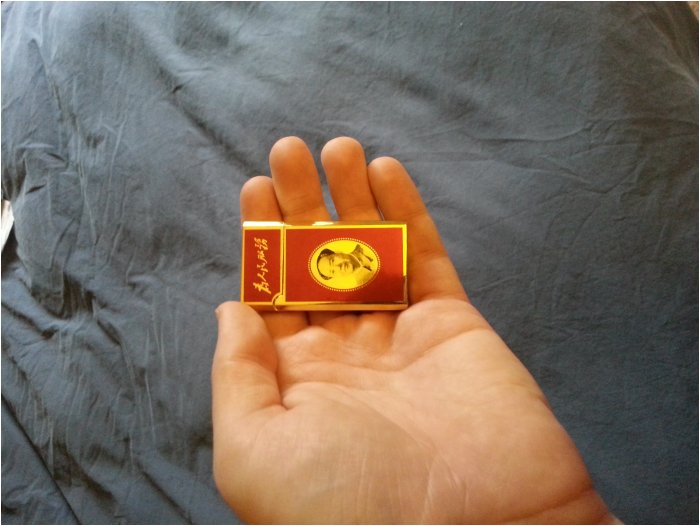 A Zippo lighter with Mao Zedong on it. I assume the writing is something about the Communist spirit burning like the literal flame of the lighter.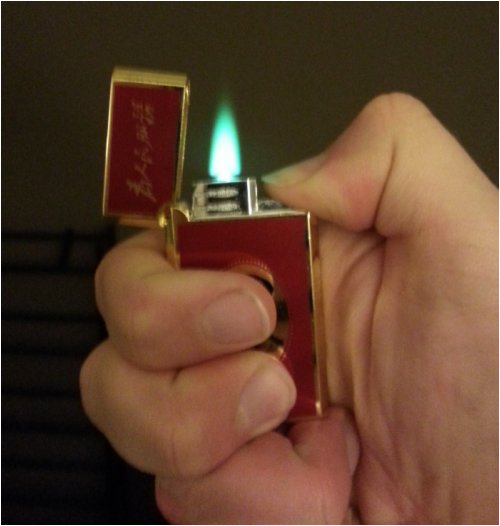 I was surprised it worked at all, but I was even more surprised that it produced a green flame. Here's hoping it's just a neat trick with the butane, and not a sight that the lighter's wick is full of toxic chemicals.