It's Halloween Season!
Or at least that's what a lot of the local stores would have me believe.
Usually it's a least mid-September before I see any Halloween related things (outside of
I-Mockery
of course).
So you can imagine my surprise earlier today when I went to a local craft store to get some jars and found this!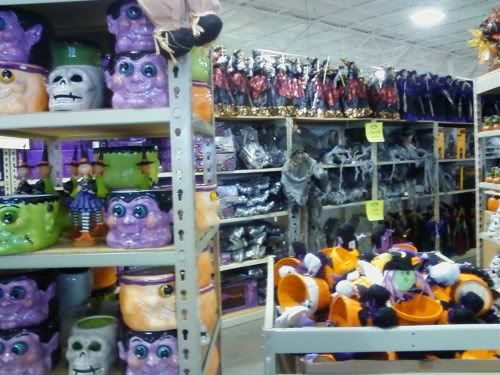 Halloween Things!
They had three full aisles of various Halloween goodies. My local Michaels also had most of their stuff set up already as well.
I'm not really complaining that I'm seeing the spooky stuff this early, just really surprised.
Also, even though it's still
August
, I couldn't resist buying something from the Halloween aisle.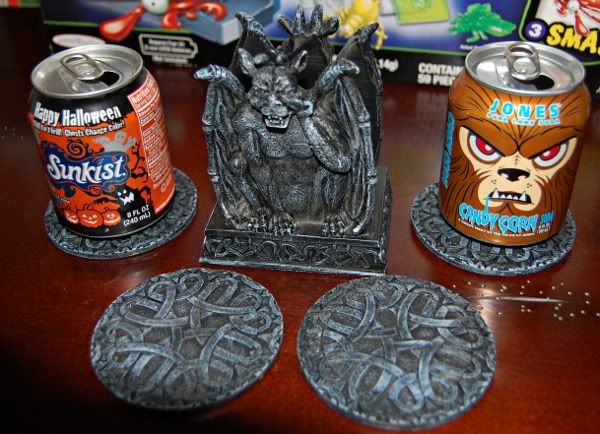 Gargoyle Coaster Set!
Now my Halloween beverages will have the much needed protection of a Gargoyle to keep away the thieves.
What really won me over is how completely bored the Gargoyle looks at the prospect of this situation.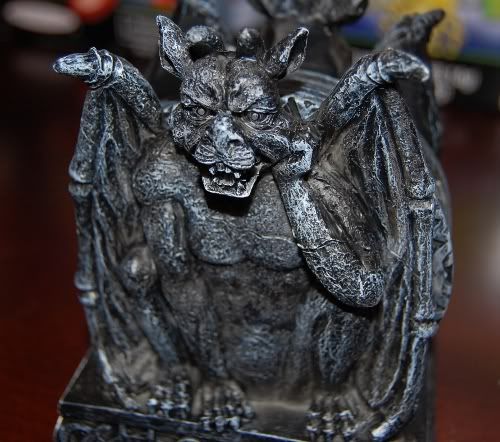 "God my life sucks."
Anyone else seeing Halloween stuff earlier this year?