I'm currently 1,500 miles away from my
complete
collection (meaning my NES and SNES collections :< ) so I'm going to post my last-gen stuff. You post yours too,
jerk
, and not some gay list either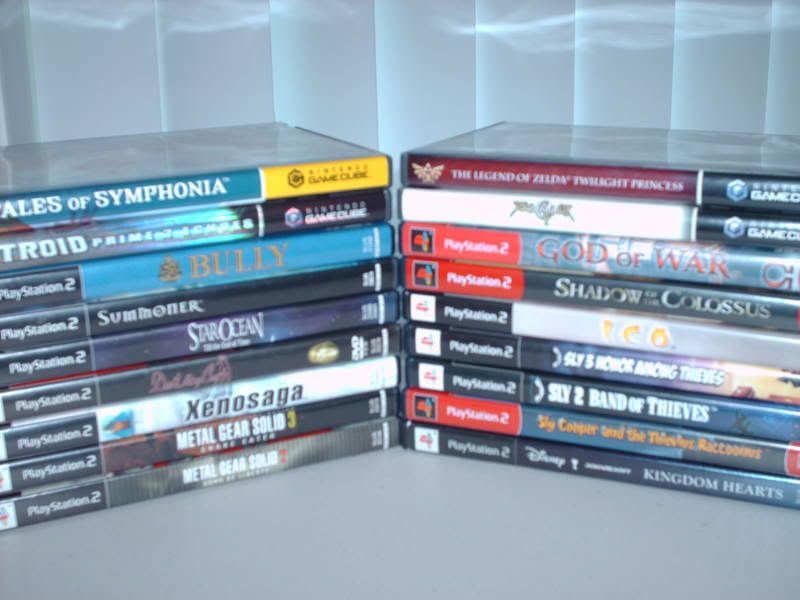 Horror games! :D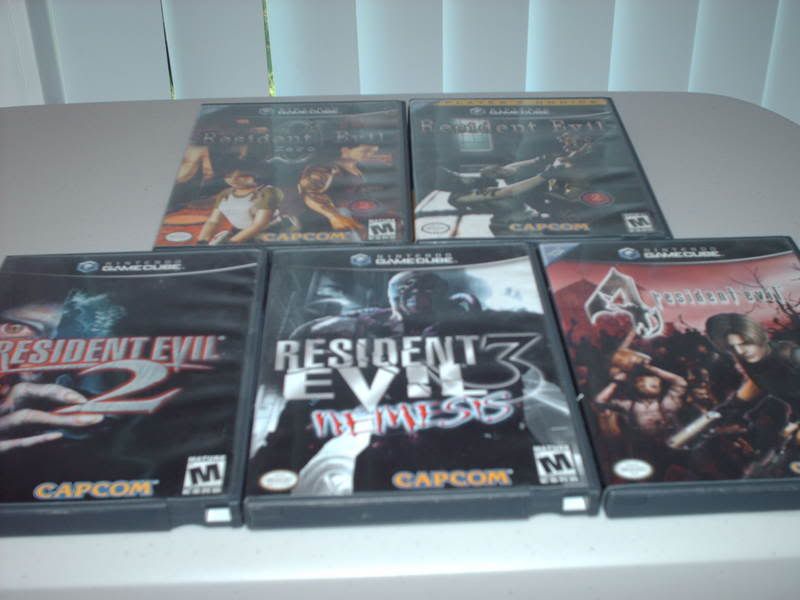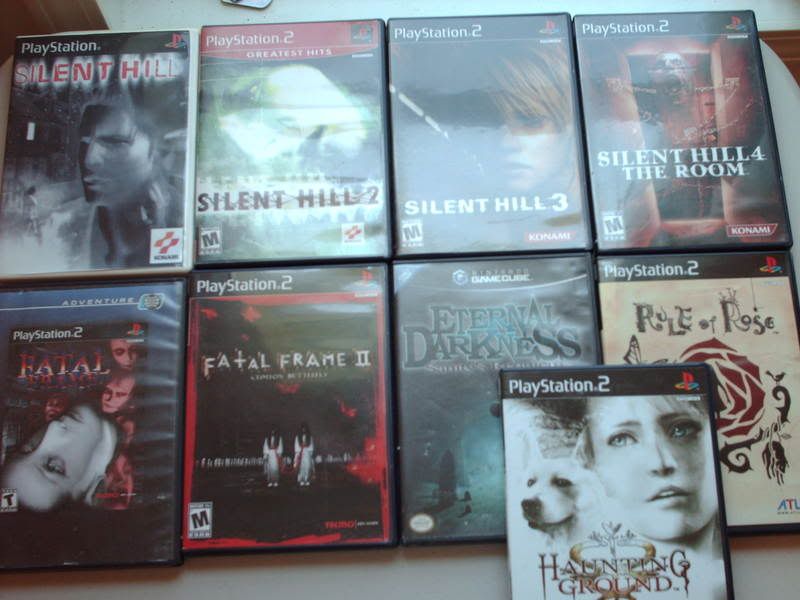 Notice: Fatal Frame II :O Took me forever to find it.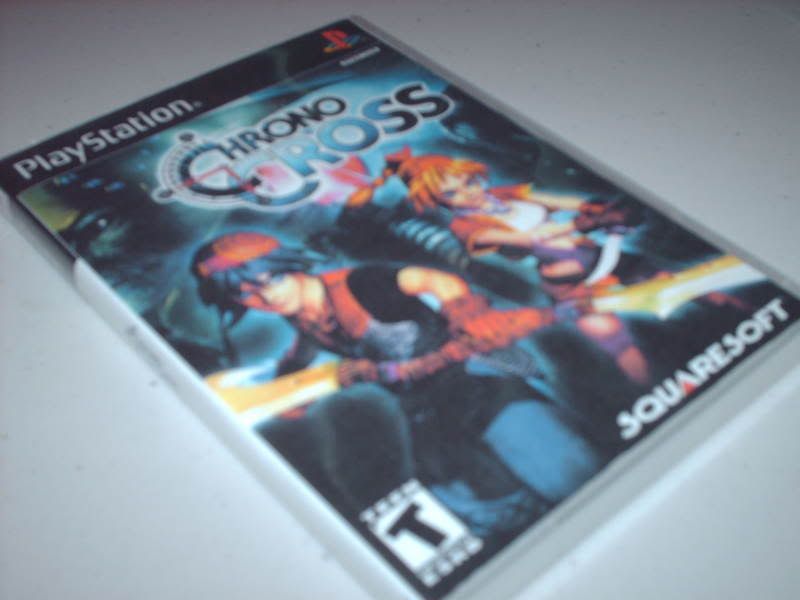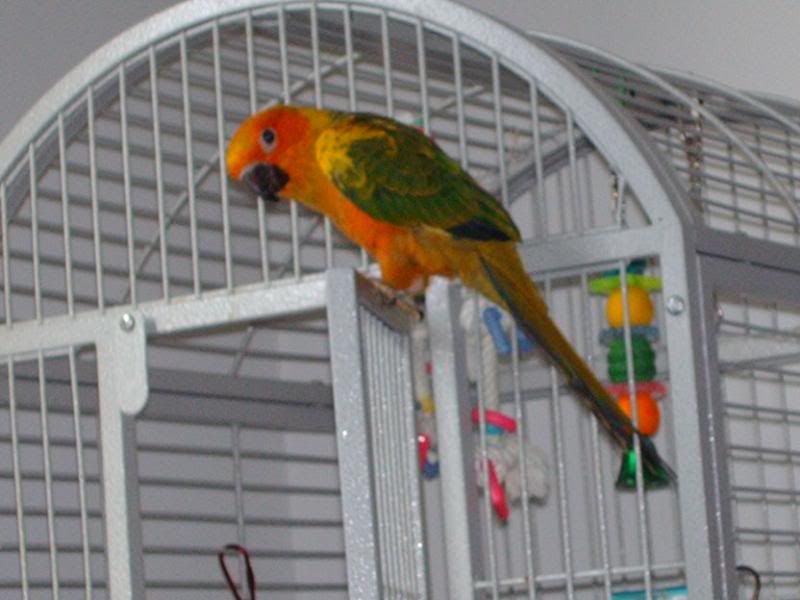 And some DVD cases I made for some PS1 games, so my shelf wouldn't look stupid having the DVD cases interrupted by random CD-size cases.