Just like with our previous poster, Gallery 1988 has just produced a limited edition run of the new "8-bit Winter Wonderland" poster. These ones are ultra high quality Giclee prints on archival paper. The last ones they printed sold out at the big Crazy4Cult show here in LA.

Here's the link if any of you are interested in purchasing one:
http://nineteeneightyeight.com/index...ar-winter.html
I don't have a high-res photo of the new giclee prints yet, but they look just as good as the original ones. Here's what the originals looked like: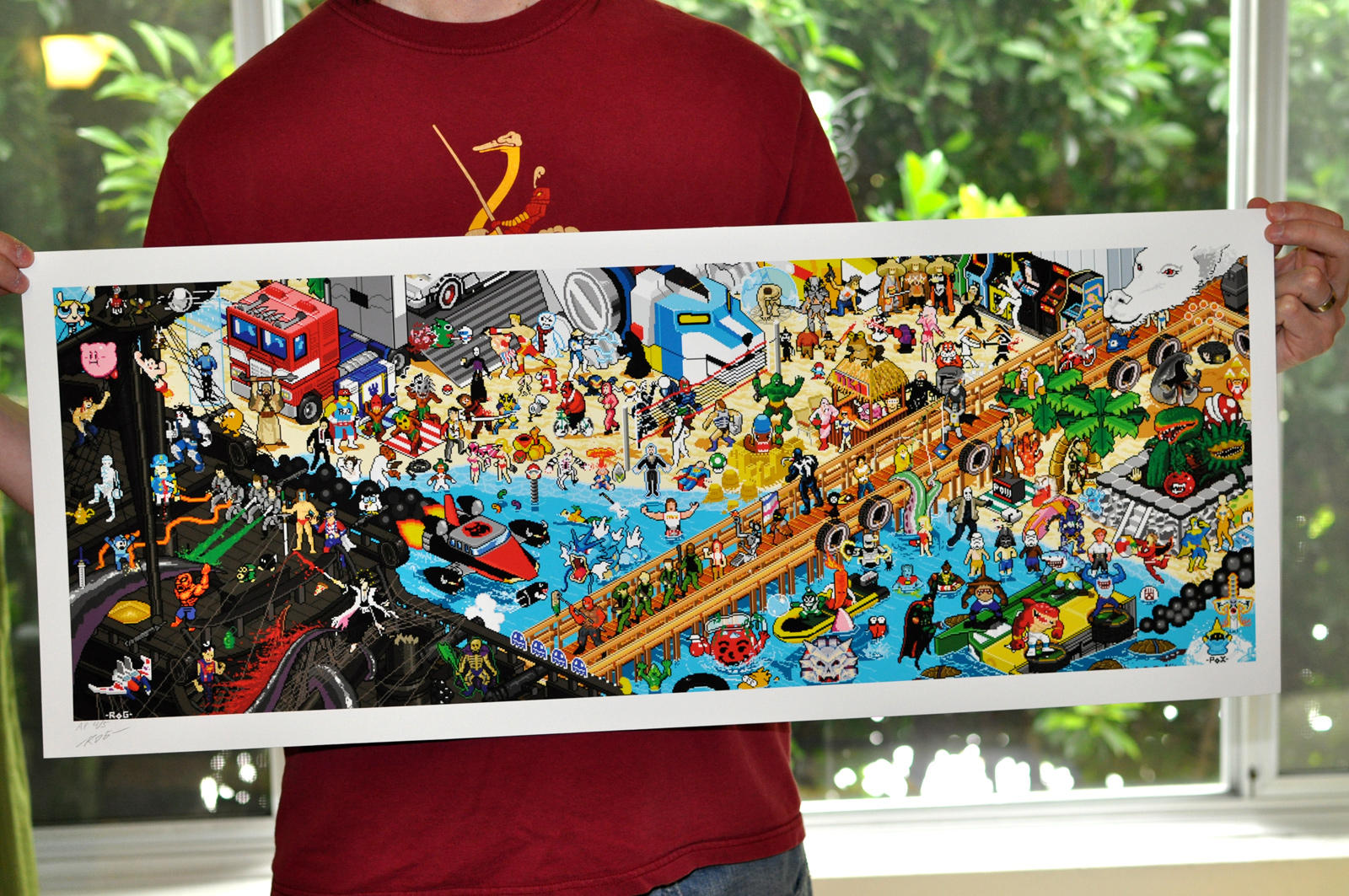 The color quality on these prints is fantastic and if you want a version of the image specifically meant for framing, this is definitely it. Rush delivery for the holidays is available, you'd just need to contact the gallery for that. Otherwise, you can order 'em normally and they'll arrive by the end of the month I'm sure.
Of course, if those limited edition prints are too pricey for you, we have plenty of the standard poster version available:
http://www.i-mockery.com/blabber/201...for-pre-order/
Thanks for checking 'em out either way.