by: -RoG-
...CONTINUED

FACT: Velociraptors and cats used to hang out all the time.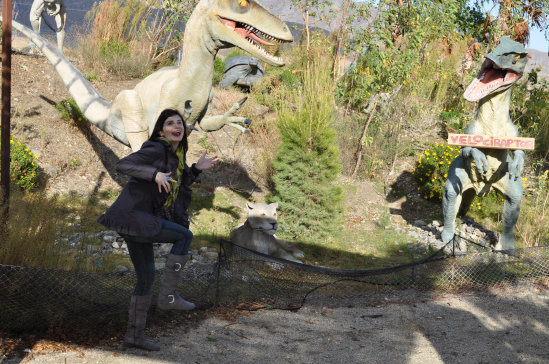 Re is now one with the velociraptors...

...and so am I.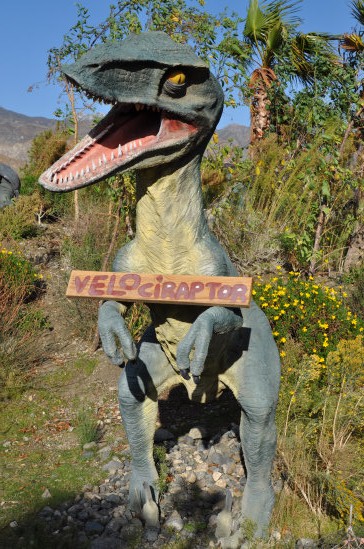 Look, he just wants to make sure you know that he's a velociraptor.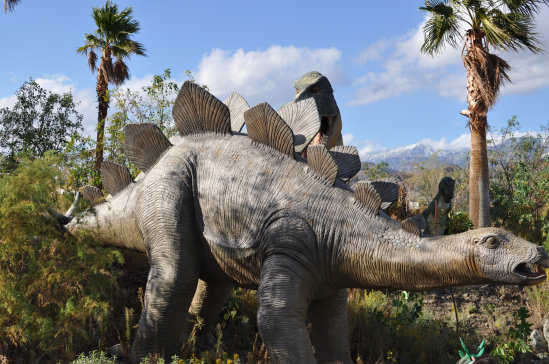 Nice plates you got there, Mr. Stegosaurus.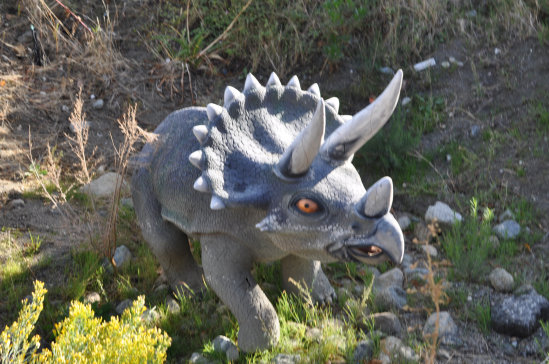 Baby Triceratops!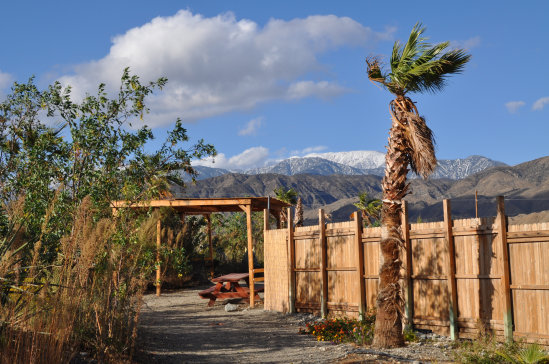 It's always nice to stand near palm trees while staring at snow-covered mountain tops off in the distance.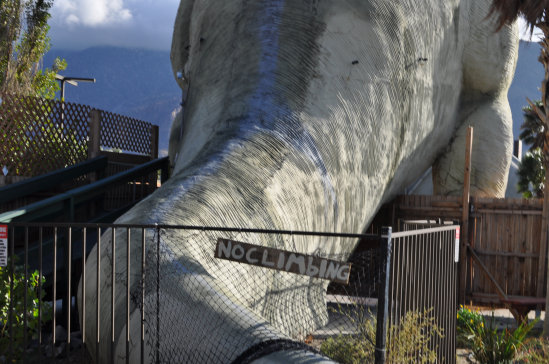 Interesting history here... the reason it says "No Climbing" is because Mr. Rex's tail used to be
hollowed out as an awesome slide that kids could ride down. Years later, it was filled in with concrete
(which you can clearly see) so now children can no longer experience the joys of a Dino-slide. :(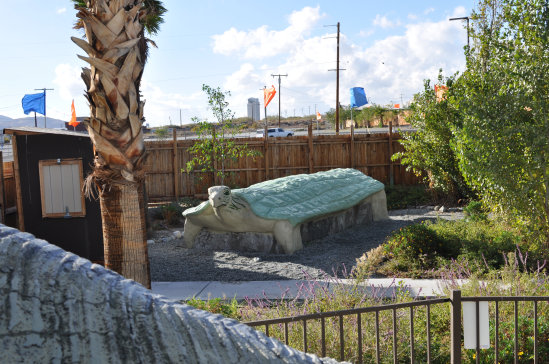 Egads! A turtle-wiener-dog hybrid!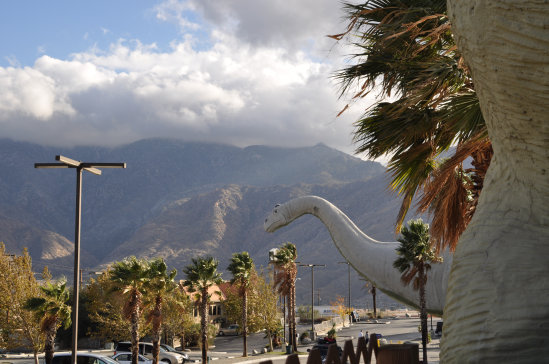 Dinny is still hungry for more palm tree tops.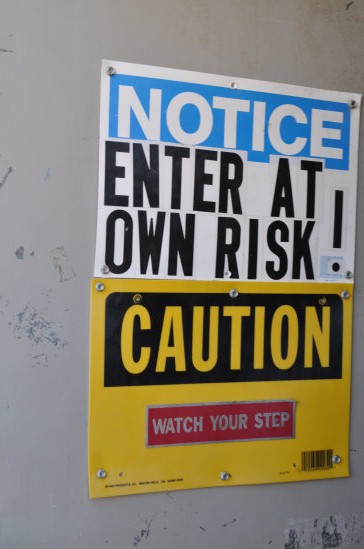 It should've read:
"NOTICE: YOU'RE ABOUT TO ENTER A GIANT, CARNIVOROUS KILLING MACHINE. PROCEED WITH CAUTION."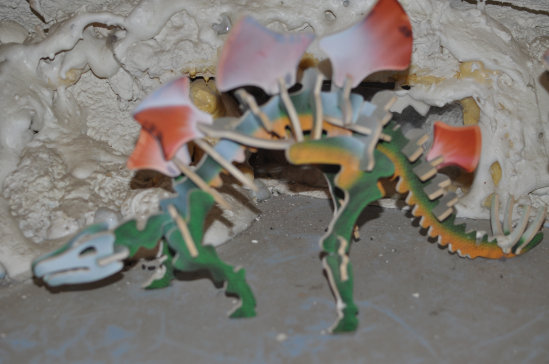 Papercraft dinosaurs are far less intimidating.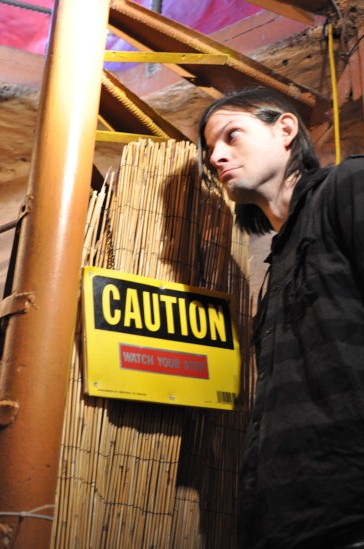 Making our way up the spiral staircase towards the head of the T-Rex.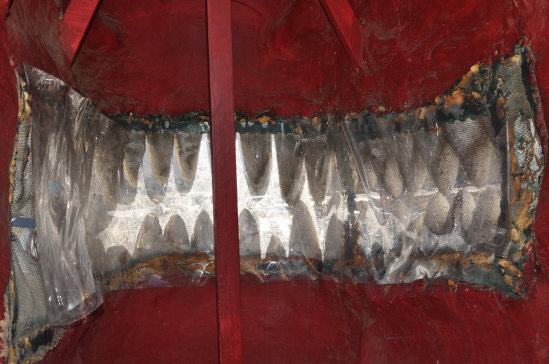 At last, we've arrived!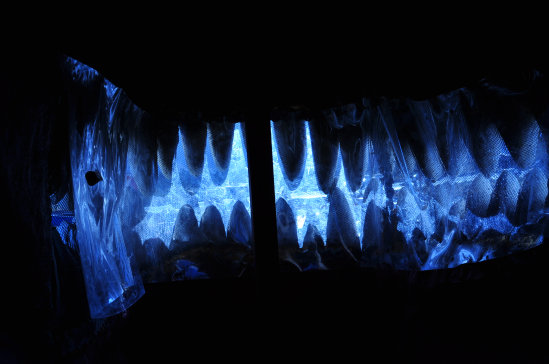 Looks even cooler without a flash.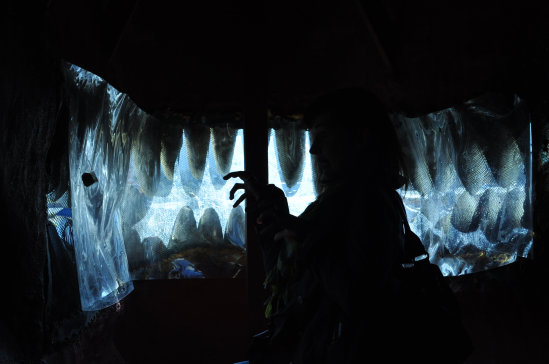 Re let's our her inner T-Rex for a mighty roar.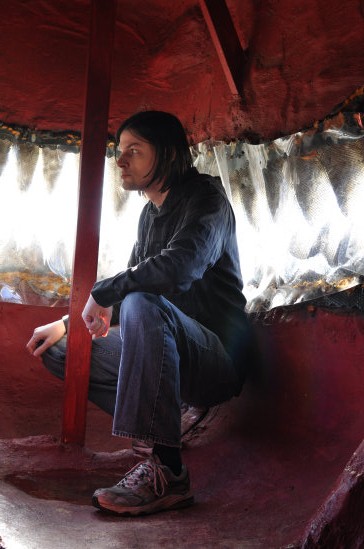 So as you can see, it's not nearly as spacious inside the dinosaur head as they made it out to be in
Pee-wee's Big Adventure, but that doesn't make it any less awesome. I mean, it's not every day that
you get to hang out inside the skull of a Tyrannosaurus and live to tell about it.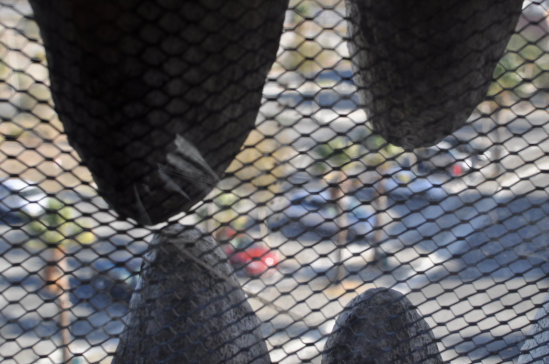 It's fun to look through the teeth and imagine you're about to eat one of those puny cars down below.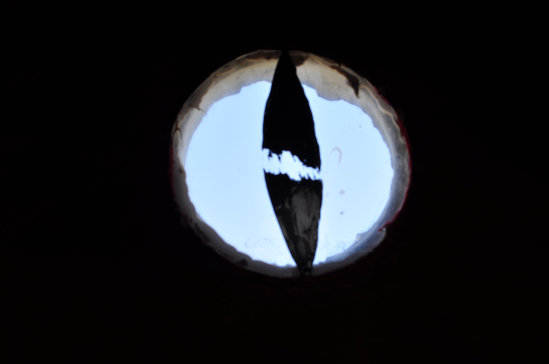 Gaze through the giant eye of the T-Rex!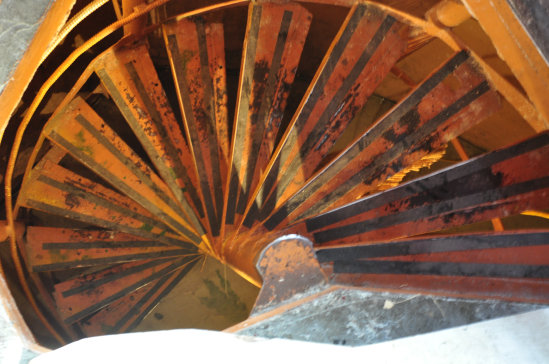 Back down the old staircase we go.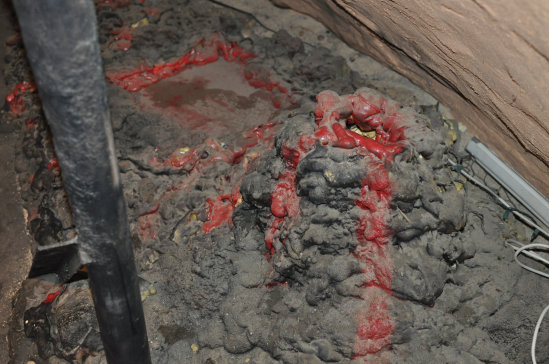 Pile of dinosaur dung or a volcano model? You make the call!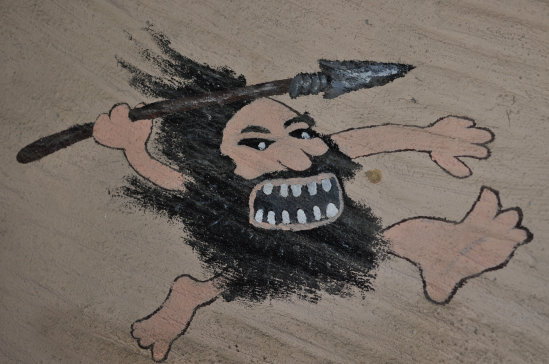 Little known fact: Cavemen were really just angry, hairy little faces with limbs.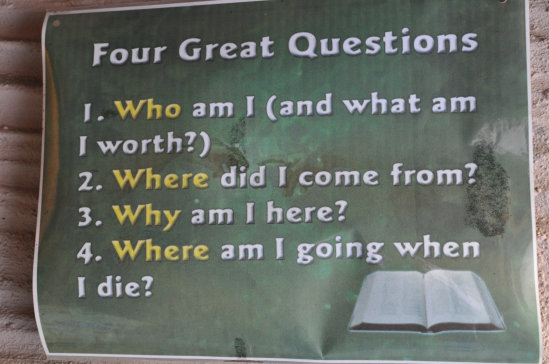 Those sure are some "great" questions to leave the kids with as they exit the belly of the giant T-Rex.
There's still more of the Cabazon Dinosaurs to see!
Click here to continue onward to page 3!