by: -RoG-
...CONTINUED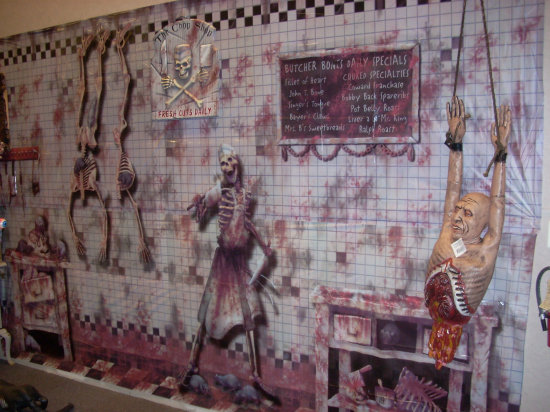 Think I'm also gonna have to pass up eating at "The Chop Shop" seen here.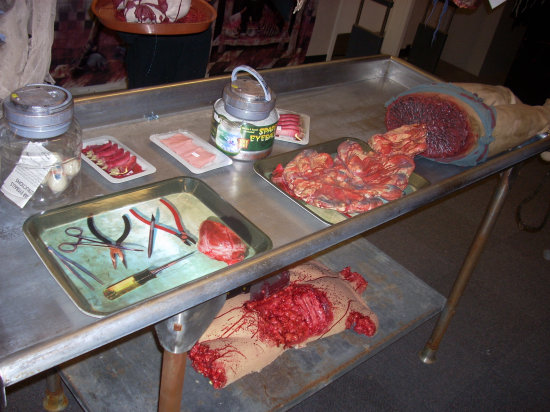 Come on guys... you gotta refrigerate that beef if you're not going to serve it right away.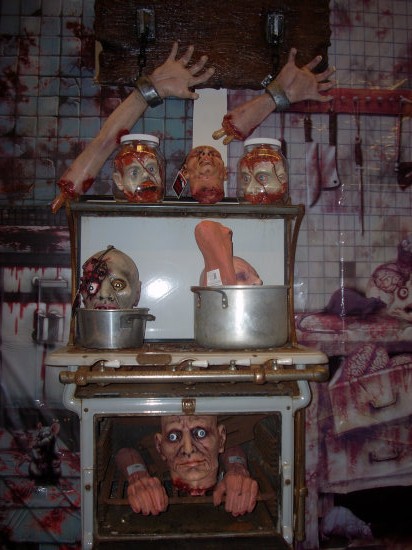 Bon appetit!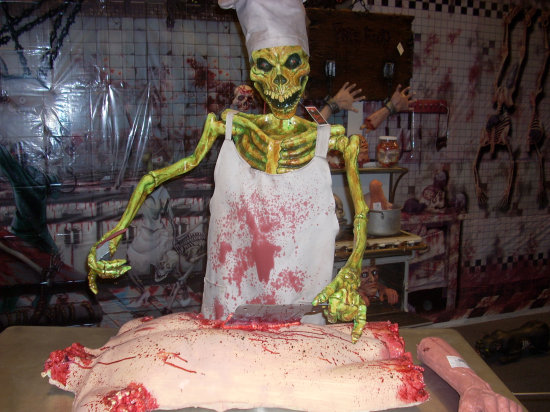 Ok fine... I'll try the liver.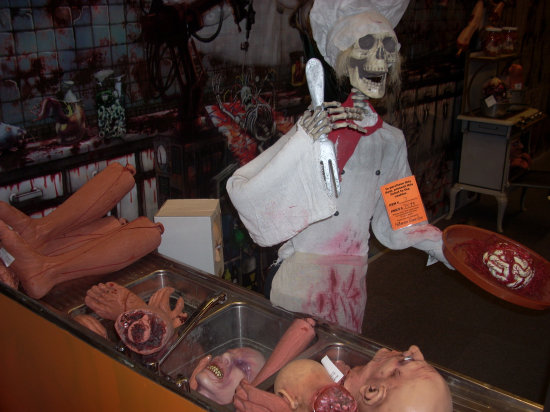 Man... if you think the chef has it rough, trying being the guy having to clean up the mess in the kitchen.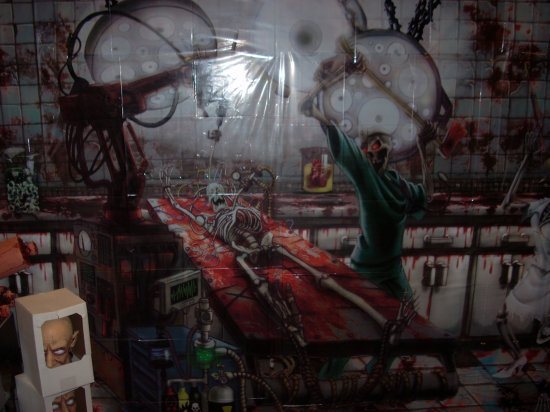 To all of you who think this country doesn't need serious healthcare reform, I present you with this evidence.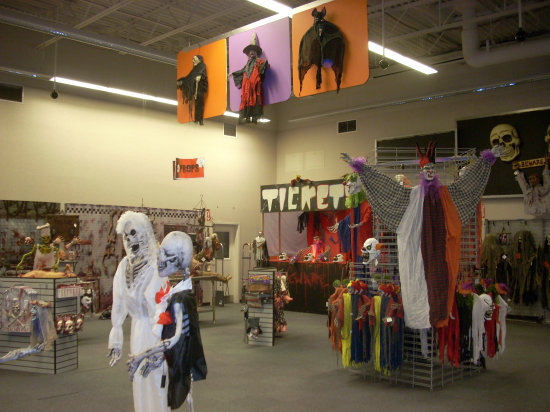 Some happy newlyweds leaving the store.
(More like newlydeads! HAR! HAR! HAR!)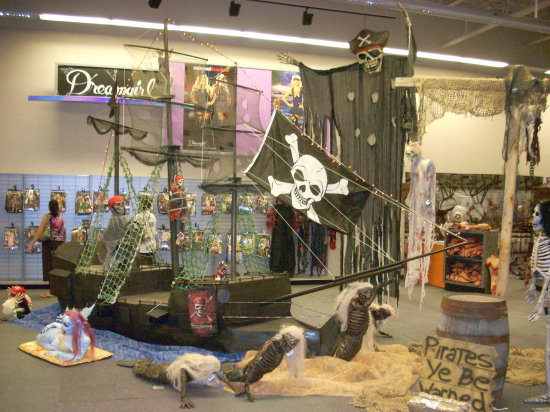 Watch out for those mermaid zombies (merzombies?) coming ashore from the pirate ship! Truly a sailor's worst nightmare.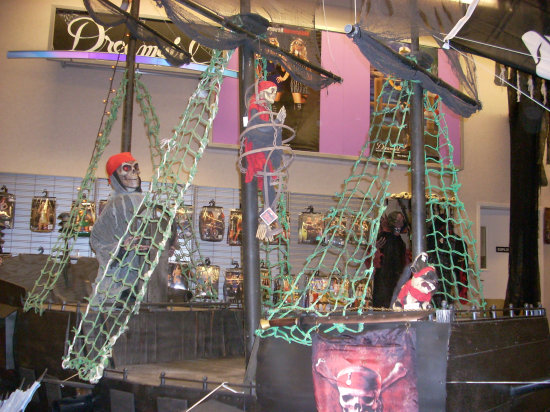 Pirates of the ol' superstore. Gotta appreciate his zombie dog first mate there too.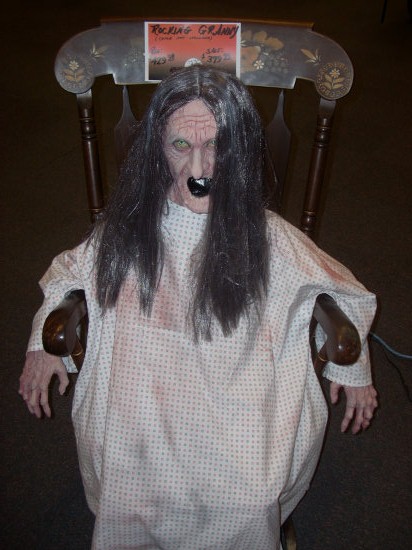 Rocking Granny!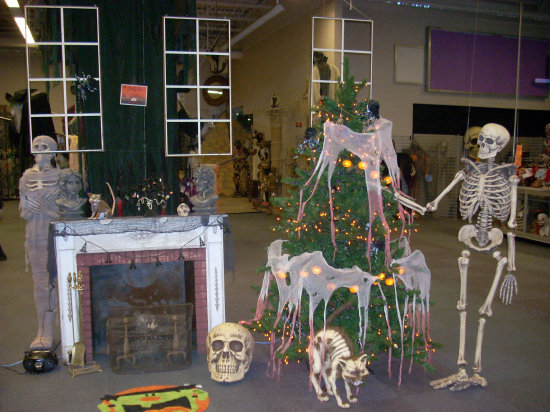 I swear, they're really trying to make Christmas encroach into Halloween's territory more and more each year.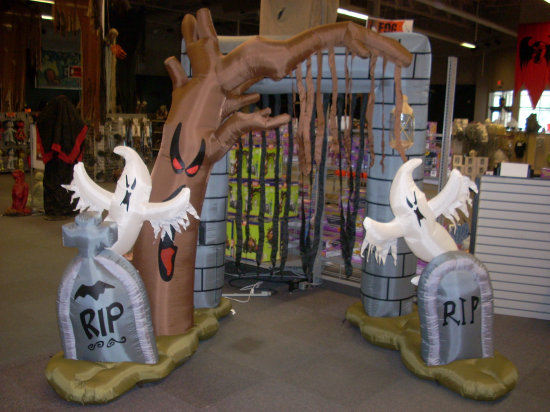 A spooky inflatable entrance to more shopping.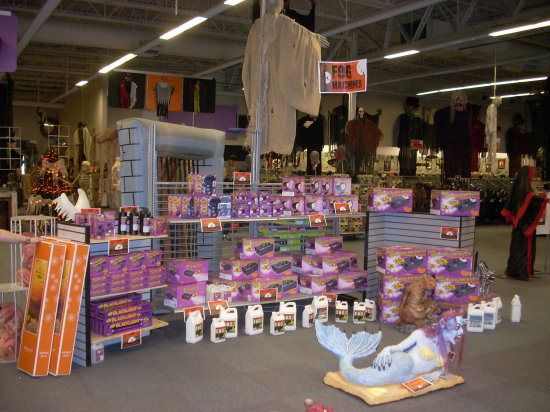 A merzombie models in front of fog machines and jugs o' fog juice.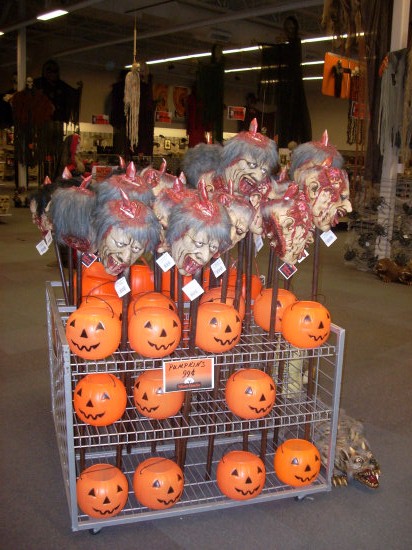 I love the contrast of all the happy pumpkins with the unhappy victims on pikes.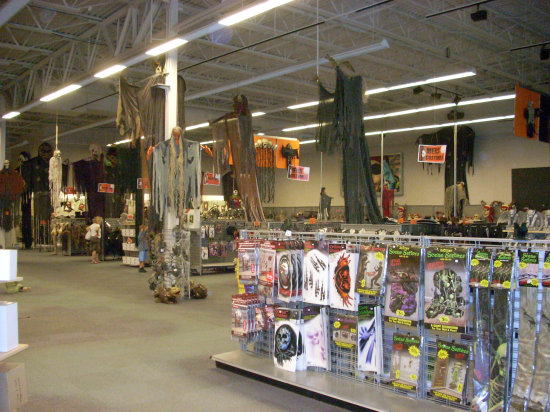 And to think, there once was a time when these shelves were filled with electronic equipment.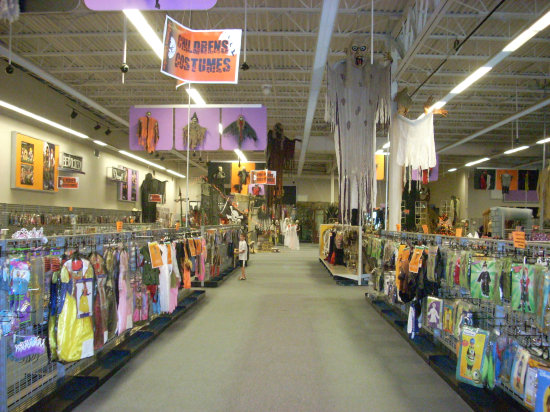 So much space for all the Halloween goodness one could ask for.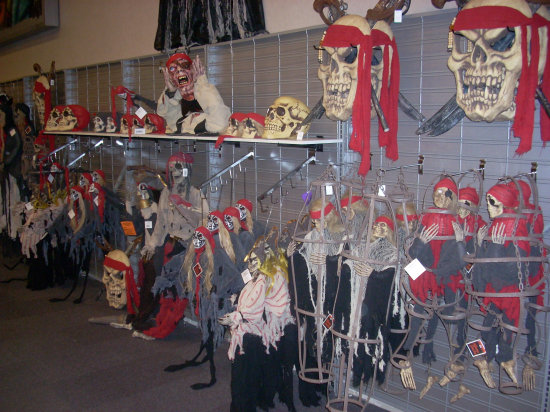 Pirate victims truly have no dignity when they're hung on the wall like cheap merchandise.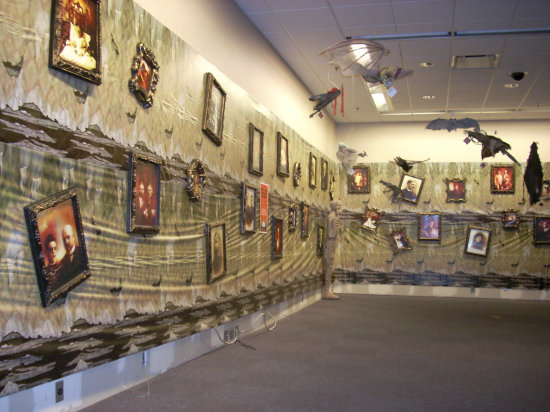 A fantastic art gallery filled with those haunted portraits which change into horrific images as you walk by them.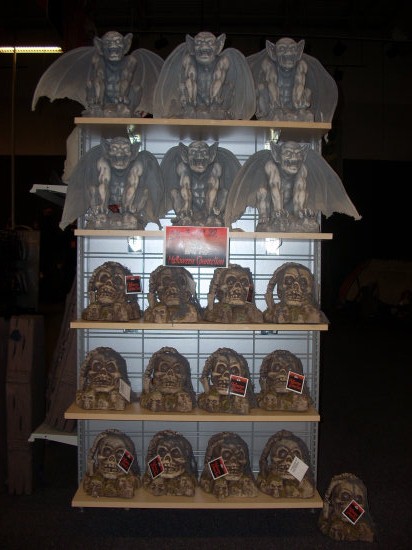 You can never have too many gargoyles or zombie heads. Words to live by.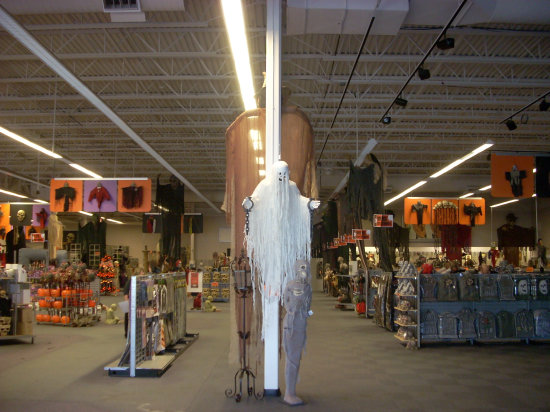 Another shot of the massive space being used for this Halloween shop.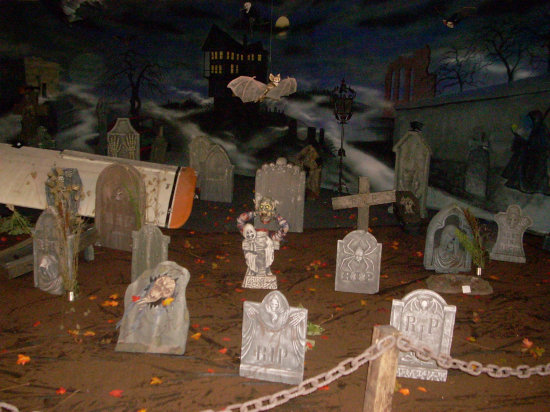 The fall leaves in the graveyard are a nice touch.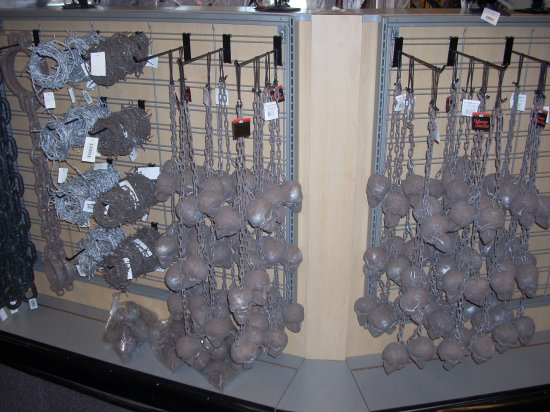 If you need fake barbed wire and/or bone shackles, Halloween Connection clearly has you covered.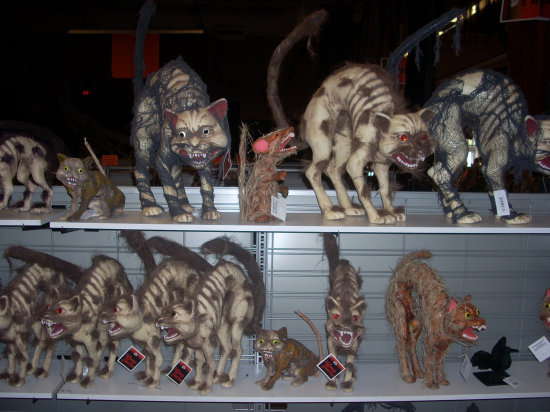 Lolcats?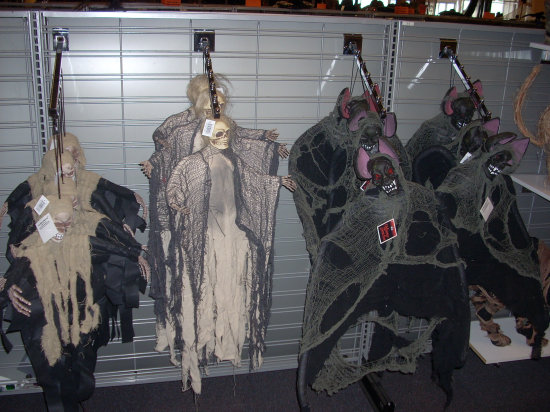 Gotta love those oversized vampire bats.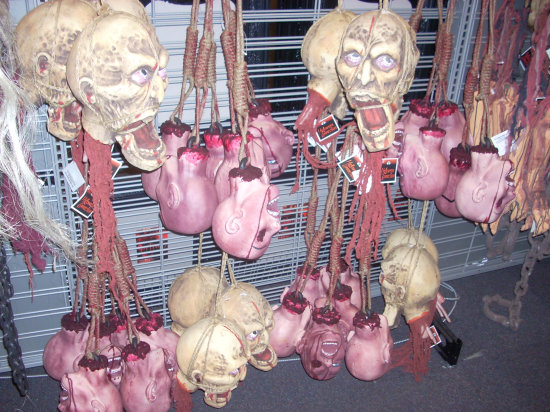 So many severed heads and not enough money to buy 'em all.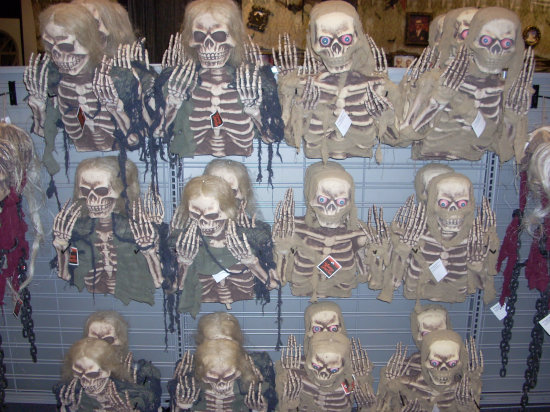 That's right fellas... keep your hands where I can see 'em.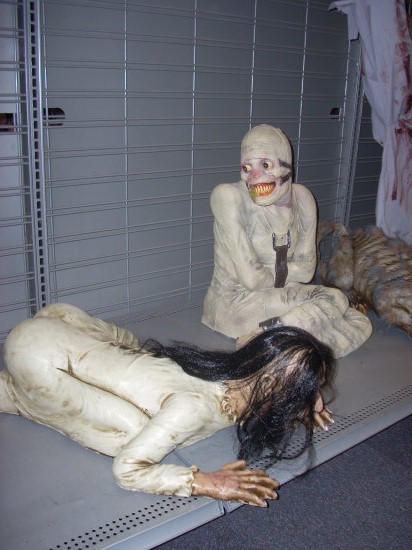 PERV!
Pretty amazing store eh? Sure beats the hell out of those run o' the mill seasonal shops that pop up everywhere. After seeing this, I think Circuit City's old "We're with you" slogan has finally connected with me. I actually believe it for once. They really are with me now. Halloween City, I welcome you with open arms! Big thanks again to Keith and Helen for taking all these photos and sending 'em my way! If any of you have a Circuit City that has been taken over by a seasonal Halloween shop, send me some photos of it and I'll add it into this photo gallery for all to see.
Have any questions or comments about this piece?
Email -RoG-