Zod on "Rubik's Cube"
The other week I was studying a human child, because I believe that in order to know everything about your enemy, you need to know where he came from. So what better way to learn about the people who I now rule over than to learn about how they have been raised?

This child's name was "Mikey", but I simply referred to him as "mini-slave". I noticed he was holding a small, cube-like object in his hands. I immediately demanded that he hand it over to me. At first I thought it was some kind of "food", but the mini-slave claimed that it was a puzzle known as "Rubik's Cube".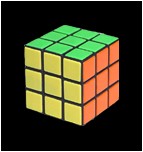 RUBIK'S CUBE.
I must say that I did not approve of this from the beginning. The bright colors were certainly not suitable for a puzzle that was to be solved by Zod. I felt that it needed to be various shades of gray as opposed to these ridiculous colors. Still, I was determined to face this challenge, horrendous colors and all.

The young slave claimed that all I needed to do was arrange all of the colors so that they matched on each side of the cube. THIS is what you humans consider a puzzle? Allow me to suggest trying escaping from the Phantom Zone... THAT is a real puzzle, you pathetic peasants.

I solved the puzzle with ease and nothing happened. Most displeasing. I would expect that that puzzle would congratulate me and claim that I am the most intelligent being in the universe. But it did nothing. It just sat there completely silent. This silence disturbed me. Something was not right. And then it came to me.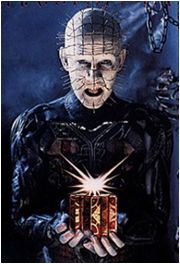 THE HELLRAISER PUZZLE BOX!
I have studied the history of this planet Houston for many years, and I found your video libraries to be the best resource of what has happened on this planet in the past. I watched the documentary known as "Hellraiser" and remember a strange creature who had a puzzle box that, when "solved", it would torture whomever solved it. THE YOUNG HUMAN CHILD MINI-SLAVE WAS TRYING TO KILL ZOD!

I instantly killed "Mikey" for trying to fool me. Did he really think he could hide this box of horrors under the guise of neon colors? He must have taken me for a fool. But I obviously solved the REAL puzzle here, for little Mikey is dead.

And the puzzle box?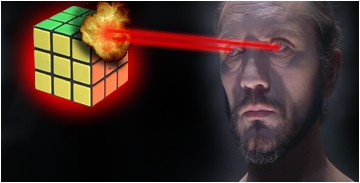 "DIE! DIE AS YOU DESERVE TO, FOOLISH PUZZLE BOX!"
KNEEL BEFORE ZOD!