Our in-depth look into the madness of Mexican Monografias continues. If you missed the last one all about drug addiction, be sure to check it out first! Still thirsty for knowledge? Worry not my scholarly friends! We've got another new batch of monografias for your sponge-like minds to soak up...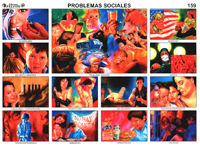 PROBLEMAS SOCIALES!
Today's monografia is all about social problems, but hey, life is perfect for all of us so why could that possibly concern us right? Well, I suppose we should be concerned about the problems of everyone else, you know... just in case they try to ask us to borrow money or something. Hopefully these monografias will help us learn how to turn down these people in need of help. Because that's what life is really all about. And once again, I'll do my best to translate these monografias as accurately as possible.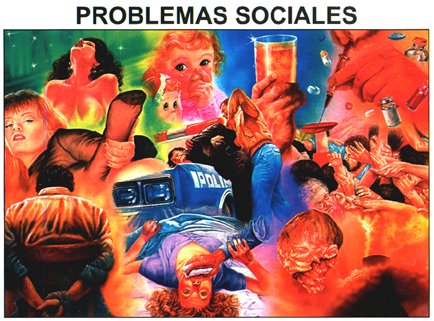 "As you might imagine, there are many social problems that exist in the world today and we need to do our best to get rid of them. However, none of these problems are shown in the above montage. That's just a really cool party."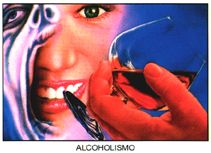 "Please refrain from drinking Horace's scotch. He may be dead, but if
his spirit catches you taking a sip, he'll swallow your face whole."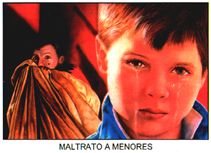 "You should be crying. It's your fault that daddy beats mommy."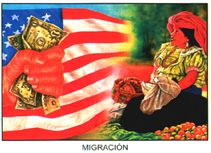 "You can get on your knees and beg all you want and offer baskets of fruit,
but the angry money-clenching fist of America will continue to oppress you."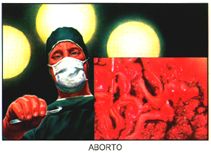 "Abortions are extremely controversial because doctors cut out the fetus and
mold it into a rectangle which is then served at your local Wendy's restaurant."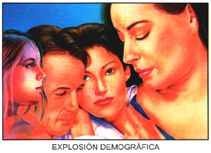 "Co-joined twins are a dime a dozen, but co-joined families? Now that's something that can bring in top dollar at the local carnival show."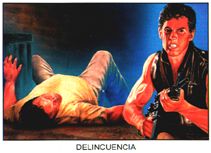 "Contrary to popular belief, guns DO make the man."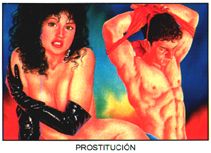 "Before you go anal spelunking, please wear the appropriate protective gloves."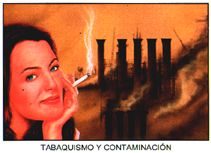 "Cigarettes are great, but you haven't truly tasted that rich flavor
until you've wrapped your lips around a billowing smokestack."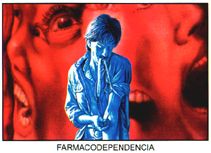 "Quick! Shoot up before those extremely angry red faces sing
Tom Cochran's 'Life Is A Highway' in perfect unison once again!"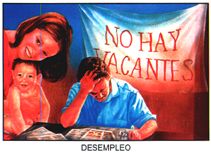 "When you take on that 3rd job and still can't pay the rent, just remember...
it's all because you wanted the joyous experience of having kids."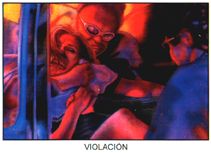 "Look ladies, sex is like a democracy. When there's two guys who want
to have sex with you, then you just have to accept it. They have won
by a majority vote of 2-to-1, so just sit back and go with the flow ok?"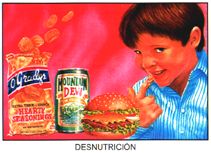 "Junkfood can and will turn your child into the antichrist."
Alright, that's all for the Mexican monografia posters about social problems. So are you ready to learn more? Then it's time to look into EL ABORTO!